...a look at who's riding hard this week.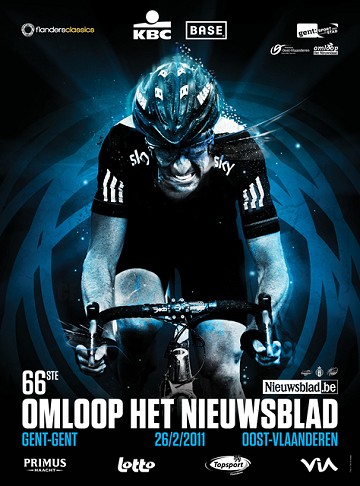 Intense Flecha
I know the Team Wiskota blog has been uncharacteristically quiet so far this season but hey, I've been pretty busy. Despite my preoccupation working with Team Schmidt Fam p/b DiaperChange, I cannot ignore the importance of the coming weekend. OMLOOP! That's right, cobbles. Enough dusty ass middle eastern sprint stages, let's get to some real racing. The season is about to start getting real cool with the traditional european races on deck. Before you know it we'll have Paris-Nice and Milan-San Remo, but to kick it all off we first need to head to cold, rainy, muddy, beautifully sloppy Belgium. This year's edition of the Omloop features a classic route used for many years in the Ronde, so for the fan in the know the end should look familiar. But don't worry you don't have to know the route to be entertained. This race is full of cobbles and
hellingen
, they even throw in a
muur
or two. Wiskota Fantasy League is full of classics riders so check your team and check the
startlist
then tune in round 8:30 am Saturday morning. Wiskota!